International seminar
The International Seminar is a webinar organized in partnership with the international correspondents of the Gender Institute (UMIFRE and IRD), in order to discuss and question current issues from a transnational perspective. The sessions are open to all.
Gender, political struggle and academic freedom
Session organized with CEFRES–French Research Center in Humanities and Social Sciences.
---
Welcome and introduction : Jérôme Heurtaux, CEFRES, Prague, Marième N'Diaye & Delphine Lacombe, CNRS, Institut du genre
Moderation : David Paternotte, Université Libre de Bruxelles
Speakers :
– Andrea Pető, Central European University, Vienne : "Science policy of illiberal polypore state"
– Patrick Awondo, Université de Yaoundé : "What academic freedom does to gender as a subject of research in Cameroon"
– Verónica Rodriguez Cabrera, Universidad Autónoma Metropolitana-Xochimilco (Mexique) : "Academic freedom and gender studies : the question of violence against women"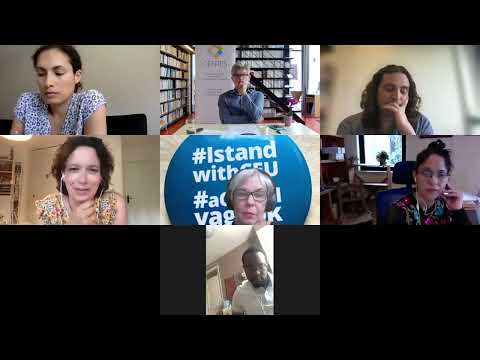 Reflections on Gender Studies in Nigeria. Issues, perspectives and debates
10 February 2022
3PM-5:30PM
Session organized with IFRA – French Institute for Research in Africa.
---
Welcome and introduction : Dr Vincent Hiribarren (IFRA Nigeria), Dr Marième N'Diaye (CNRS, Institut du Genre)
Speakers : Adebayo Adedeji (University of Ibadan), Dr Mutiat Oladejo (University of Ibadan), Dr Sharon Omotoso (Institute of African Studies, University of Ibadan).
Chair : Sara Panata (CHS and IFRA-Nigeria)
Moderation : Anne Hugon (IMAF) and Dr Seun Olutayo (University of Ibadan)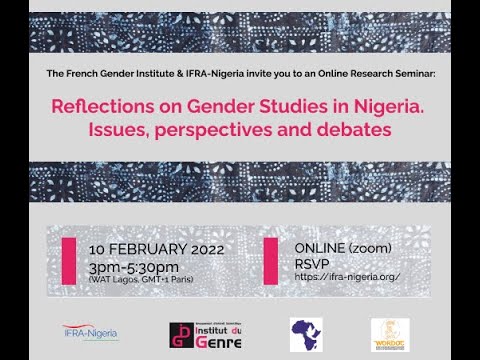 Why and how use post/decolonial and feminist theories on/in Central Asia ?
22 February 2022
3pm-5:30pm
Session organized with IEFAC – French Institute for Central Asian Studies
---
Welcome and introduction : Lucia Direnberger, Laboratoire des études de genre et de sexualité, CNRS, Adrien Fauve IFEAC, Delphine Lacombe CNRS Institut du Genre.
Moderation : Rose Ndengue, Assistant Professor, Glendon Campus – York University, History Department ; Madina Tlostanova, Professor, Linköping University, Department of Thematic Studies and Gender Studies
Speakers :
– Negar Elodie Behzadi, Lecturer, University of Bristol, School of Geographical Sciences.
– Diana T. Kudaibergenova, Assistant Professor, University of Cambridge, Department of Sociology.
– Mohira Suyarkulova, Associate Professor, American University of Central Asia, Psychology Department.